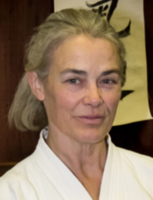 Janferie Stone Ph.D., Godan

"My practice began the year the dojo opened. Aikido training inevitably affects life choices; as students senior to myself moved on, I became the chief instructor of Mendocino Aikido. Over these past thirty years I have traveled to the Bay Area as often as possible to train with Shiohira Shihan."
"This small dojo continues to exist due to a dedicated core of students despite our isolation on the North Coast. Members of the dojo have provided instruction through programs at the local community college and the Mendocino Recreation Department. I am grateful to the family and friends who have supported this training and to all the students who form the dojo. Their energy has assured the space we maintain. Their appreciation of the benefits of Aikido constantly deepens my understanding of the art."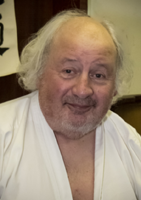 Mervin Gilbert, Nidan
Mervin was instrumental in bringing Aikido to the Mendocino coast back in 1972. Mr Gilbert's introduction to martial arts was with Judo in 1959 in NYC. He has taught Aikido through the College of the Redwoods, local school districts and recreation centers.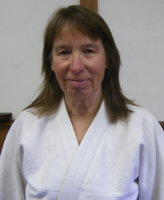 Daney Dawson, Nidan
"My first teacher was Mervin Gilbert in Mendocino in 1979. He taught classes at the old high school gym before the dojo moved to the old Community School. He was my sensei for years, and I appreciate the good foundation he gave me. I trained off and on with Pietro Maida and Mark Levine in Mendocino and Fort Bragg. The dojo finally settled in the Mendocino Community Center, where it's been for at least 25 years. During this time, I've trained with Janferie Stone Sensei, attended camps and seminars with Shiohira Sensei, and trained four years with Tom Reed, of Chiba Sensei's school, in Fort Bragg."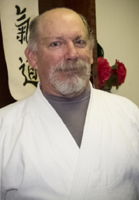 Floyd Lemley, Shodan
Floyd, was introduced to martial arts in 1964 through Shotokan karate. He served as a law enforcement Defensive Tactics Instructor for the California State Park System from 1986 - 2005, and was certified through the Pacific Institute of Defensive Tactics, Rod Sanford, Chief Instructor. Floyd began studying aikido in 1994 at Aikido of Tamalpais with Wendy Palmer, George Leonard and Richard Heckler Senseis, receiving his Shodan in 2002. He has been training with Janferie Stone Sensei at Mendocino Aikido since 2005